We work across borders! Our headquarters are in Taipei, Taiwan. This allows us to be close to our Vendors and Suppliers, which allows us to act as your trusted agent when dealing with tough to manage overseas vendors.
Why Taiwan?
Taiwan has the best CNC shops in the World allowing us to produce High Grade prototypes suitable for tradeshows, investor presentations, and Kickstarter/Indiegogo videos.
Because of the great CNC ability, the world's best Plastic and Silicone Injection Molding tools are all made here.
Taiwan is a 1 hour flight to Shenzhen, allowing us to contact and oversee Chinese factories directly.
Who else is from Taiwan?
HTC, ASUS, ACER, Giant Bicycles, Transcend, Zyxel, D-Link, and many more.
Our high standards for production quality and QC are a matter of national pride!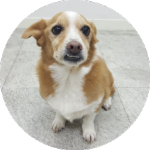 Our management Team
Nathan
Taipei, Taiwan
Founder & CTO
Has over 10 years of experience as a licensed Electrical Engineer. Specializes in Bluetooth Devices, DisplayPort interfaces, and HDMI interfaces.
Edward
Los Angeles, California

Co-Founder & Creative Director
Specializes in Project Management, Plastic Injection, Aluminium CNC device housings, and Packaging Design.

Tools