To Find out more or purchase one of our RC cars go here:
QuantowGear.com
Information below is a backup of our Kickstarter campaign and may be dated.
For information about Production Progress and explanation of how it's made please go here:
https://www.quantow.com/gear/gear-production/

Smallest RC car in the world!
Originally Funded on Kickstarter!
1/67 Scale Bluetooth RC with Precision Digital Proportional Steering, Variable Speeds, Working lights, and bright indicators! Handles like a real car!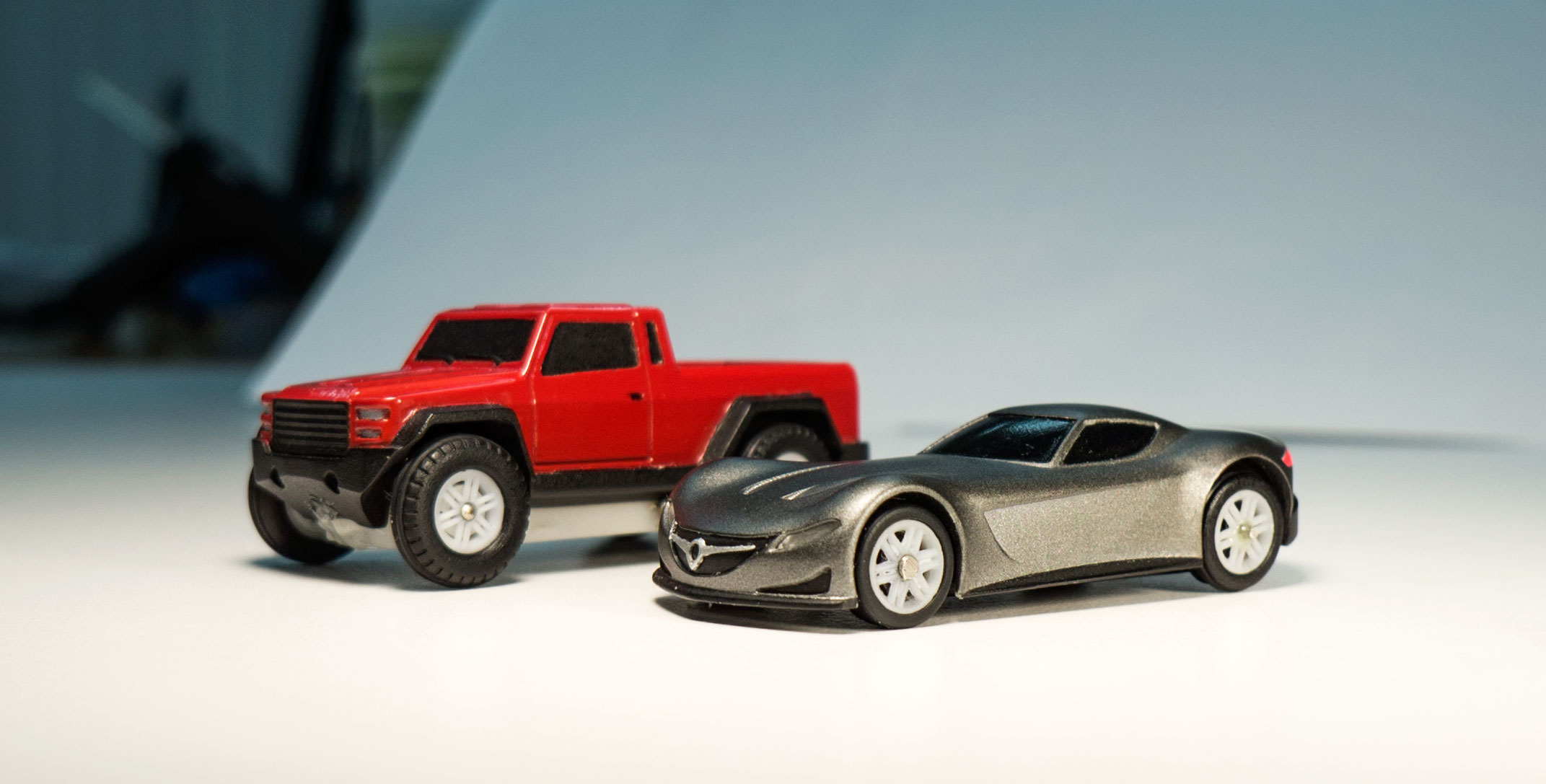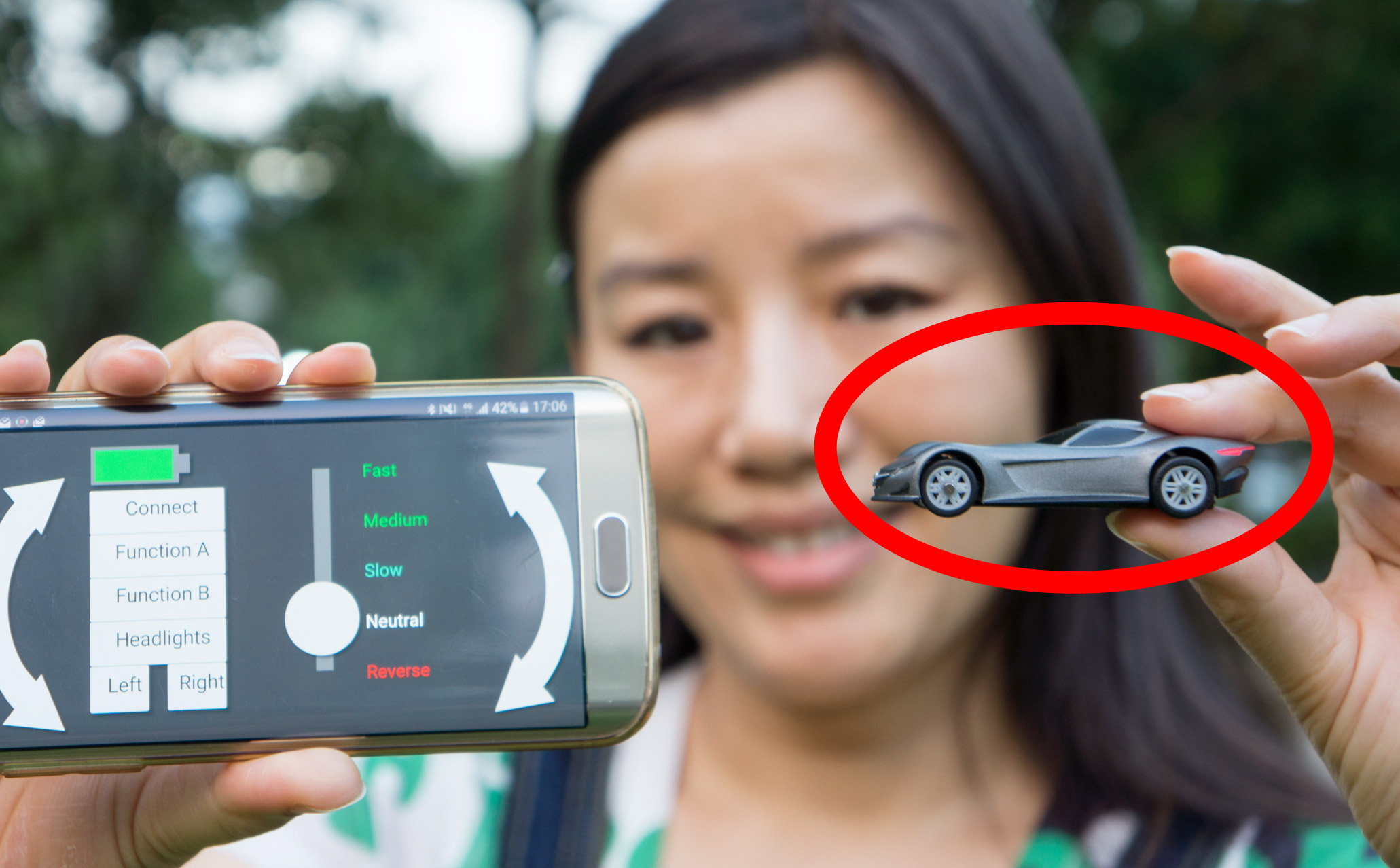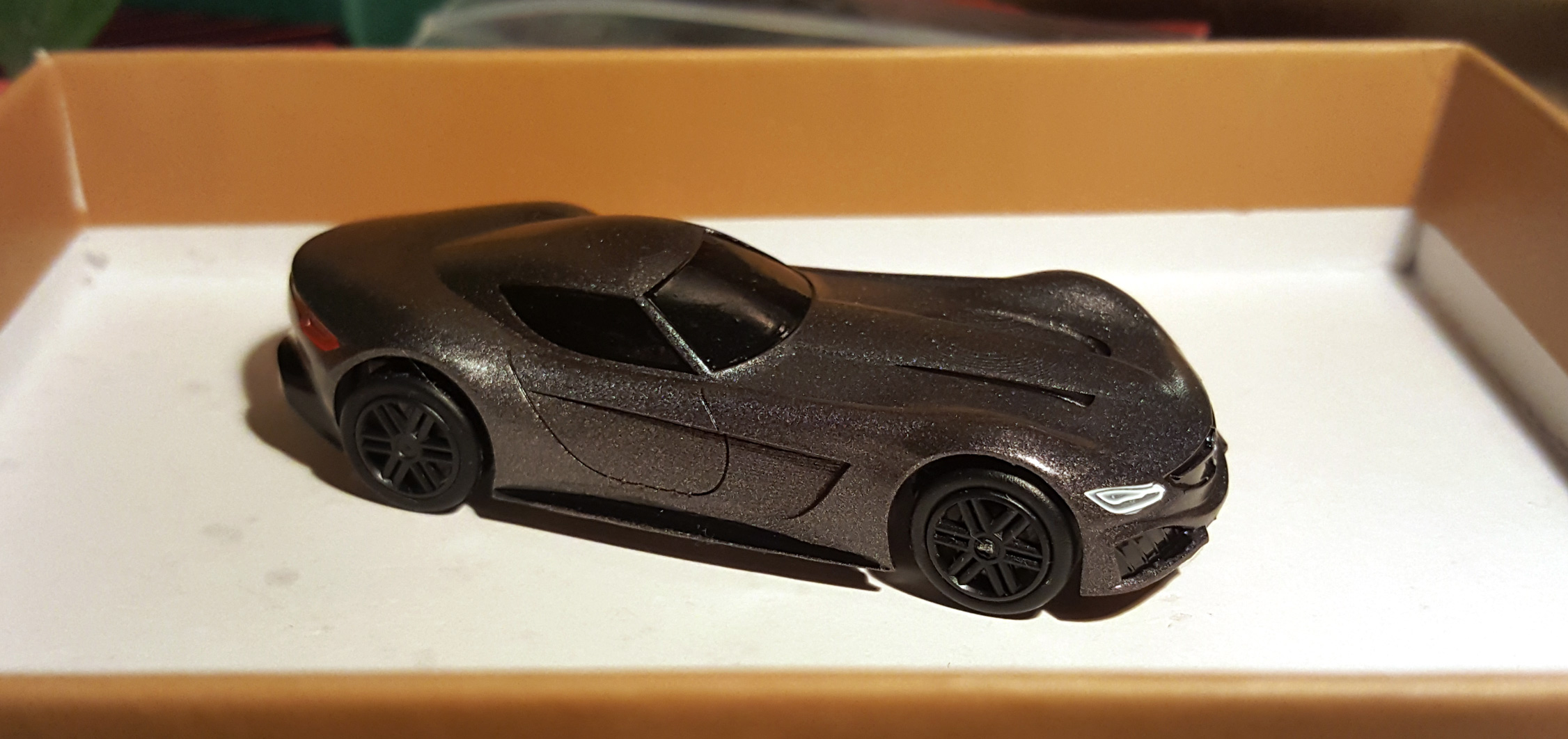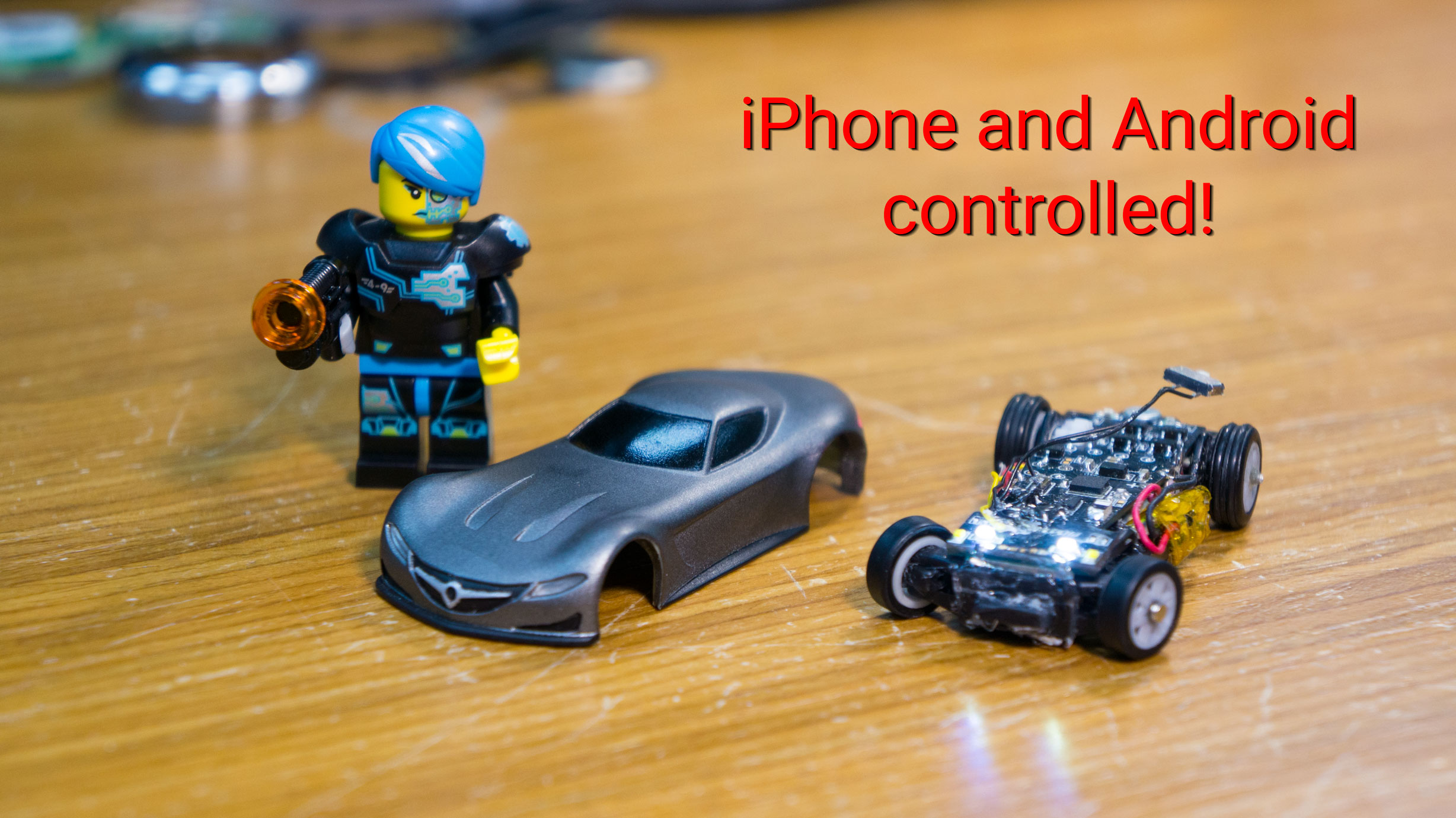 Small enough to keep in your pocket and race anywhere!
The most sophisticated micro race car on the market
App controls on your phone (friendly interface, easy to use)
Precision Steering (steer your wheels with 90 degrees of precision)
Multi-functional lights (enjoy bright left/right turning signals as well as headlights and brake lights)
Customized speed options (proportional speed control, just like a real car! As well as high and low gear switch!)
Sensor mode functions ('catch me if you can' – your car runs away from you under 'cockroach mode' when you attach our sensor cube)
So small you can keep in your pocket and race anywhere!
Precision Steering means this steers and drives like a car, NOT like those ebay RC cars! Proportional steering allows down to 15 degrees of control! No more BANG BANG steering!
Have fun racing this car around obstacle courses and race tracks you setup on your desk!
Makes a Great Gift!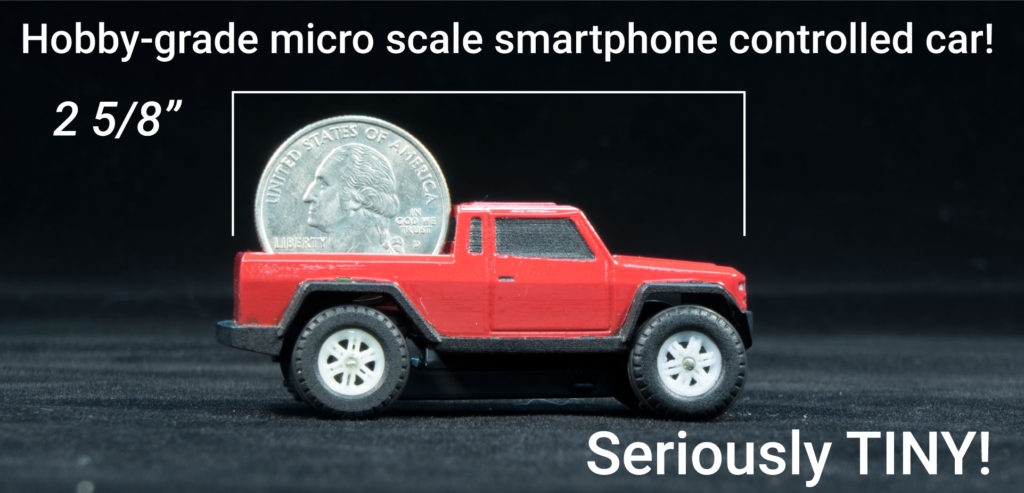 65 mm X 26 mm (sports car)

1:67 scale (slightly smaller than Matchbox cars and S scale for hobby trains)

Bluetooth 4.1

Android L and M compatible app (N compatible app in development)

iOS 7.1 compatible app
Digital Proportional Steering, Precision Control!

3 forward speeds, 2 reverse speeds

Independently controlled signal lights and headlight

Push button on the bottom that can be used to activate the headlights for use as a flashlight

All of the cars support a locator and beacon function, which means you can use it as a tracker, or use it to ring your cellphone!

Internal Battery allows the car to run for about 15-20 minutes (depending on speed). Charging takes less than 8 minutes from completely empty

Expandable function packs for additional features!

What really makes this micro RC car special is our plan to open up the development files of the project to the public! We will make the 3D files, APIs, and I/O ports open for development so you can modify, design, or make your own custom RCs!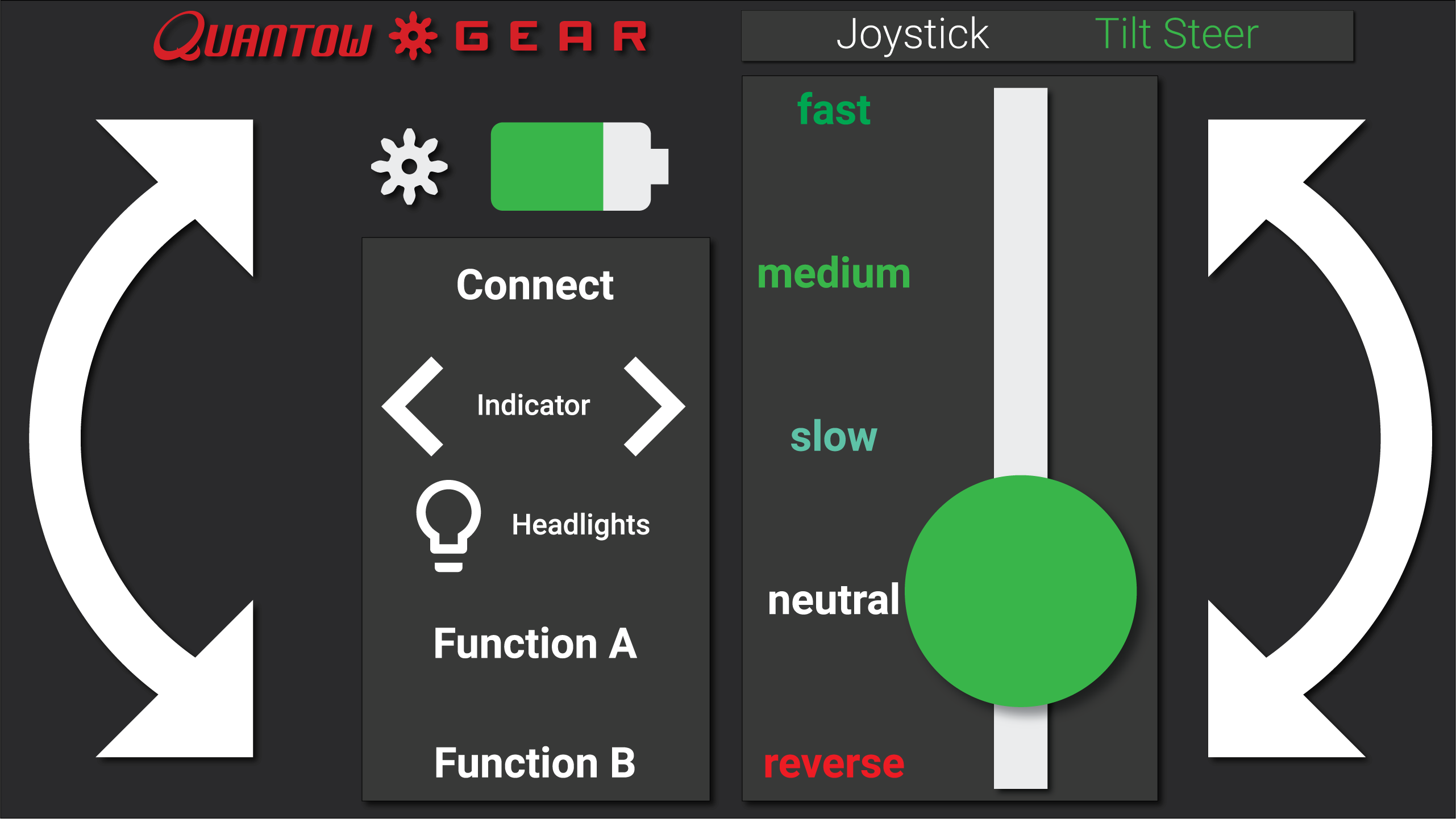 Interface4-tiltsteer-normal
Interface4-joystick-normal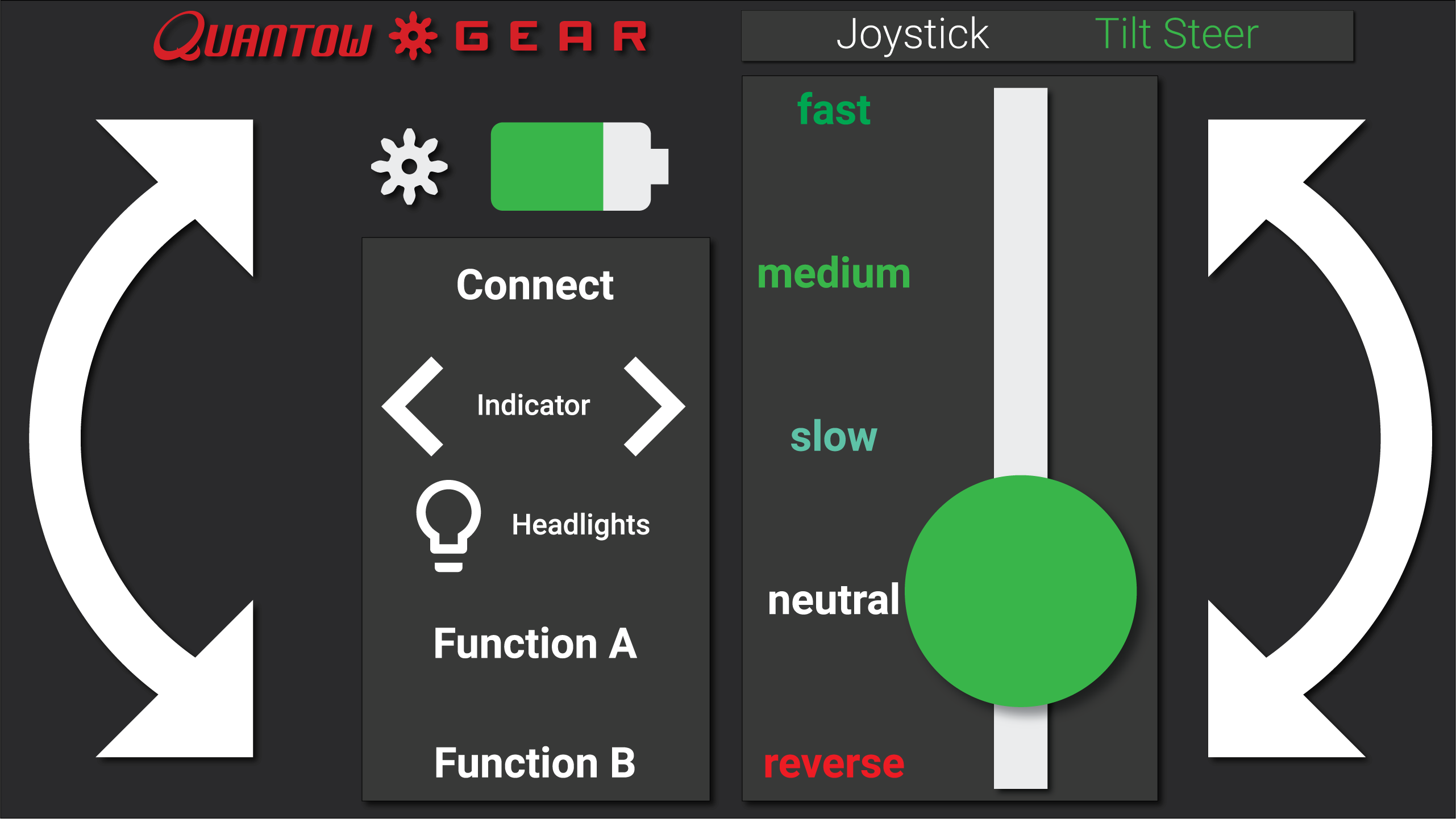 3 control modes, Tilt to steer, on screen Joystick, and USB-OTG controllers
Packages
Standard Pack

Sibling Pack

Shells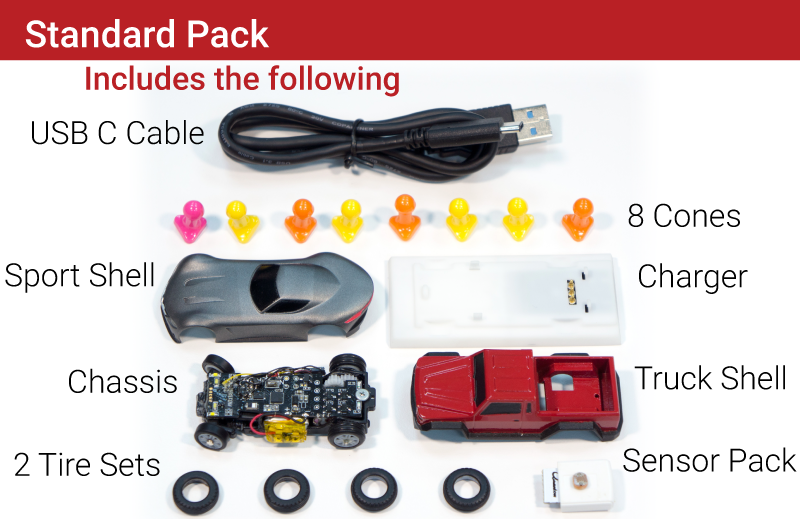 Wacky Shells!
Currently Available:
Taco Truck/SWAT Van (Taco truck on every corner soon!)
Turtle (coming soon)
HotDog!
Cockroach (coming soon)
Order some wacky shells directly from our Shapeways store!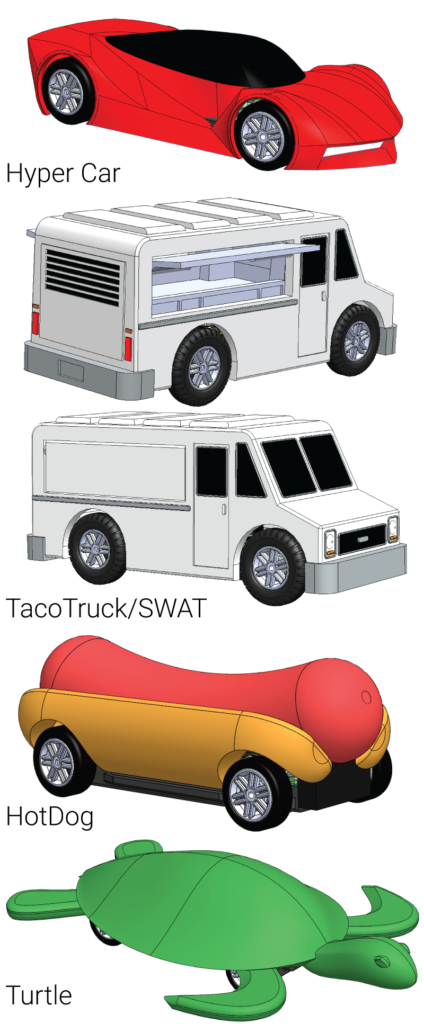 About the Project
As a Scale auto fan I've looked all over the world for matchbox sized RC cars but I've never been able to find a high quality micro RC car (outside of some very expensive DIY kits from Germany). Quantow was started to help small and medium sized businesses create brand new products.
After helping several customers with record-breakingly small Bluetooth projects, we realized we had the solution right in front of us! With Bluetooth 4.1 BLE, we had a low power, high function way to control a remote control car! The Quantow 'Gear' Minicar was developed completely in-house, from concept design, to mechanical design, PCB design, to programming; we developed everything ourselves over the last couple months.
Now we've reached the end of the development cycle and we've been searching for a way to fund the tooling for production. Help us bring the Gear Minicar to market (and get a great gift at the same time!).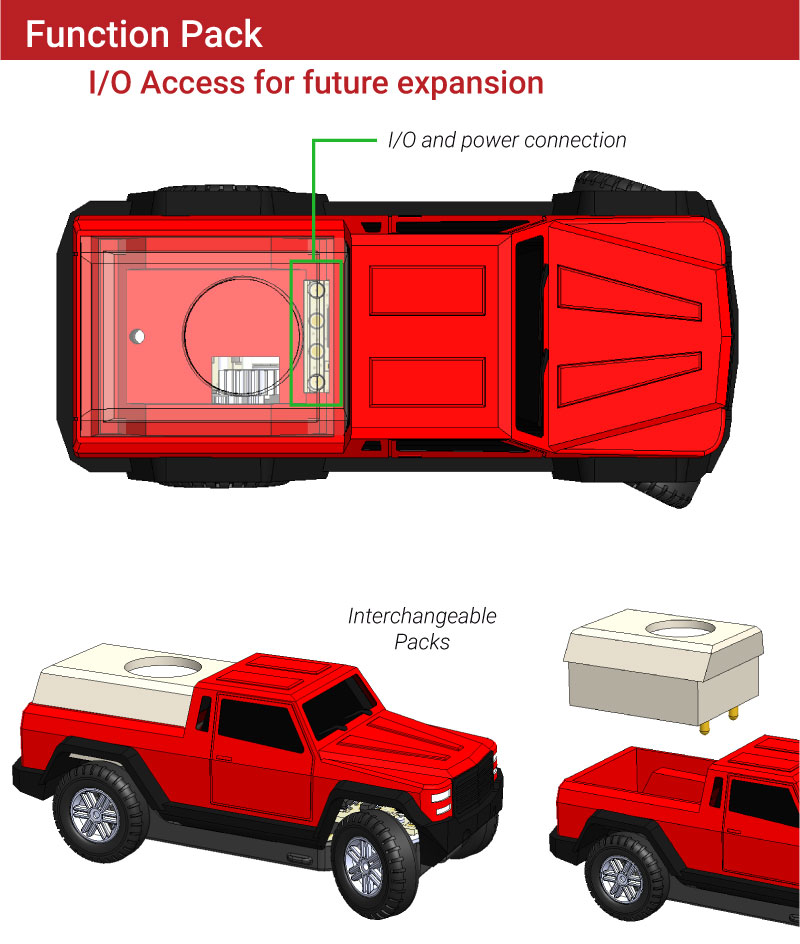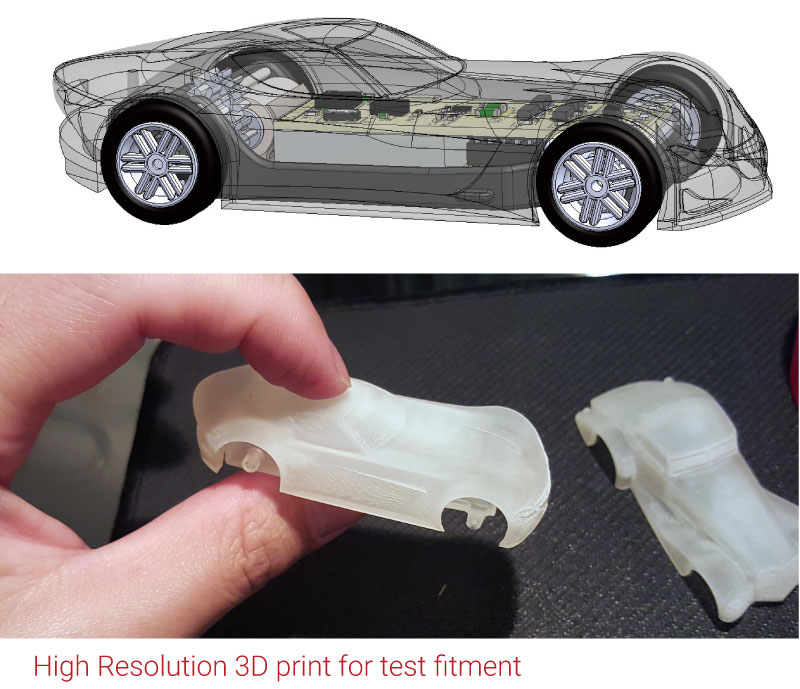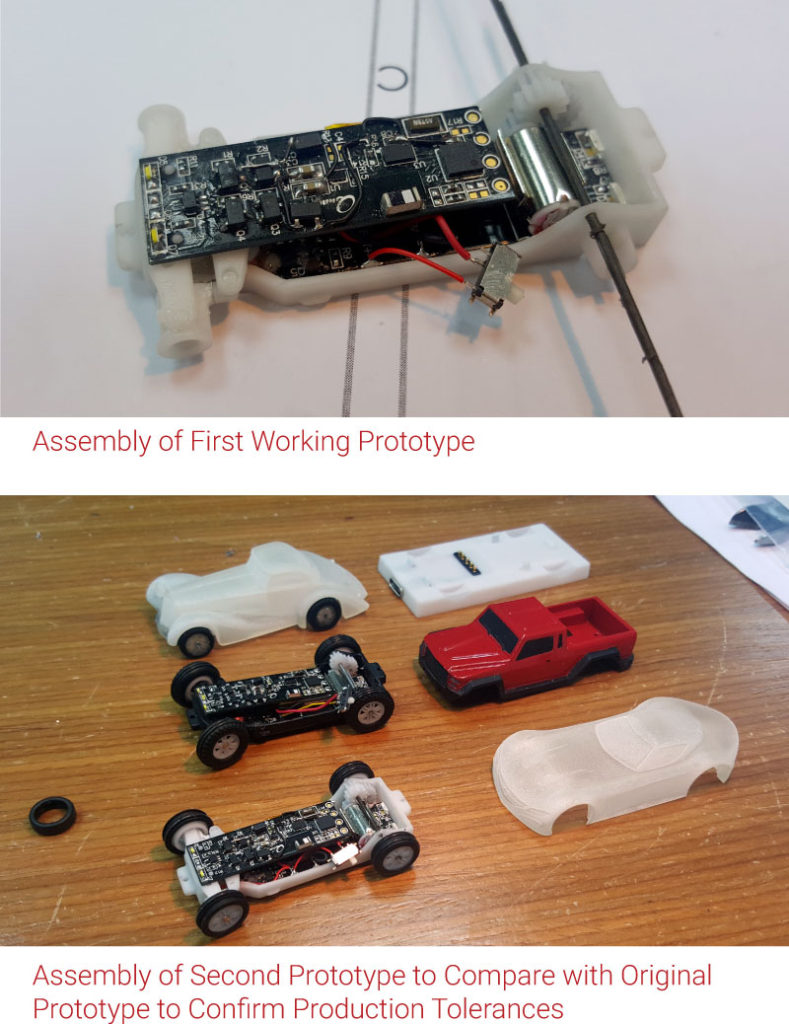 Thank you from the Quantow Development team!
The Team Leaders
Edward Chin, Designer




Los Angeles, California




facebook.com

Nathan Shiue, Electronics Engineer




Taipei, Taiwan




facebook.com

Michelle Liu, Branding




Hawaii

Tiffany Engle, Marketing




Pennsylvania

TiaoPi, Mascot, Big Boss




California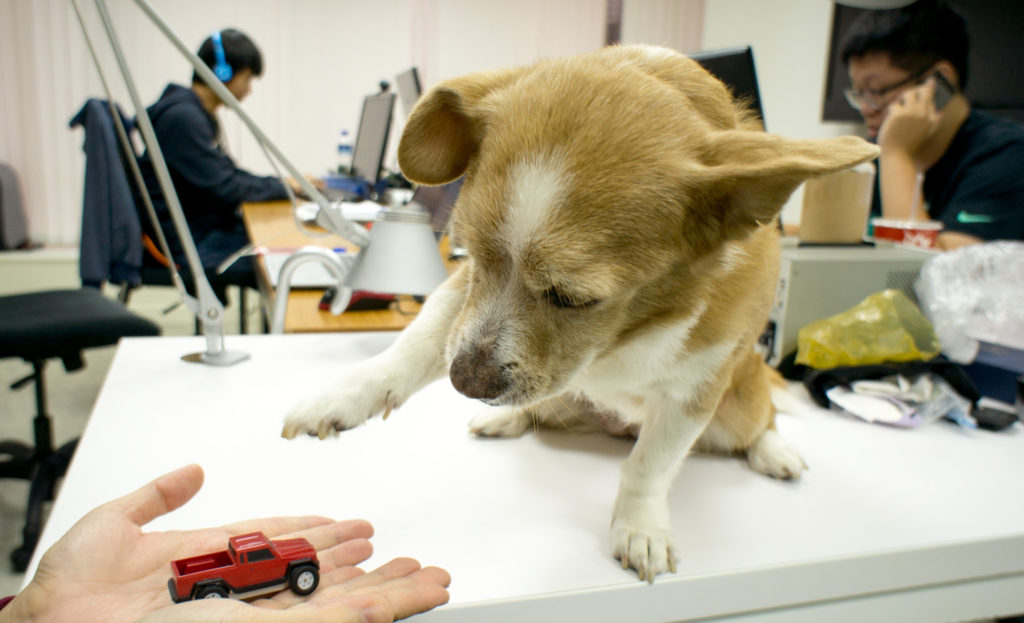 About Quantow
Our Engineering Team is located in Taipei, Taiwan so that we can reach our vendors and factories in their timezone. Our Sales and Design team operates in the Pacific Standard time zone (Los Angeles) so that we can talk to our clients during their business hours. If you need to reach us, just drop us a message and we will get right back to you!